Ballet meets powwow dancing through dynamic new partnership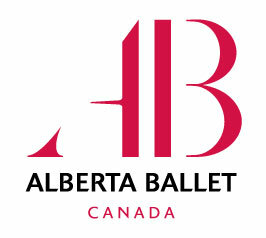 Alberta Ballet teams up with the Indigenous Sport Council of Alberta

Oct. 26, 2023
FOR IMMEDIATE RELEASE
EDMONTON, AB – An exciting new education collaboration between Alberta Ballet and the Indigenous Sport Council of Alberta (ISCA) is proving that dance is truly a universal language.
Since time immemorial, Indigenous peoples have been dancing on these lands, performing powwows to celebrate a successful hunt or a victorious battle. Ballet originated in the 15th century during the renaissance and was reserved for celebrations in European courts. These two very different historical dance styles have a common purpose of self expression and celebration.
Thanks to a new partnership between ISCA and Alberta Ballet, 15 Indigenous youth in Edmonton will get to experience lessons in both dance styles for the next six weeks. Youth ages 8-12 will participate in the hour-long classes once per week at Alberta Ballet School studios. For the first 30 minutes of each class, students will learn ballet from Alberta Ballet Outreach Teacher, Emily Tench, and for the second 30 minutes, they will learn powwow dancing, taught by Christie Nepoose, from ISCA. Each student will receive a free pair of ballet slippers and a free pair of moccasins to dance in. Students are also receiving tickets to see Alberta Ballet Company's presentation of The Sleeping Beauty at the Jubilee in Edmonton on Nov. 4.
"When ISCA approached Alberta Ballet with this idea to collaborate, we literally jumped at the chance," said Taryn Samson, Director of Alberta Ballet's Community Programming. "It was the perfect fit to increase access to ballet for children who wouldn't normally get to experience it. Our goals are aligned, and we believe this could be the start of an exciting, long-term partnership."
These classes are funded by the Edmonton Community Foundation and are part of Alberta Ballet's outreach program aimed at reducing barriers for more youth to experience and enjoy the benefits of dance for their physical, mental and social health. ISCA leads in creating and promoting a strong foundation of holistic health and wellness opportunities for Indigenous peoples, their families and their communities through sport, physical activity, recreation and culture.
"At the ISCA, we are always looking for partnerships that can provide new opportunities and reduce barriers for Indigenous people in Alberta. Partnering with Alberta Ballet was a great fit as it brought together both sport and culture for youth that wouldn't have had the opportunity to otherwise," said Kyra Buchan, ISCA Sports Coordinator. "We are thankful to Alberta Ballet for creating a space for our youth to learn a new skill in ballet, while incorporating room for cultural dance and growth. We look forward to more exciting things to come!"
1/2
Media are invited to attend a dance class to interview teachers and students:
WHEN: Thursday, Nov. 2, 2023 from 4:30pm - 5:30pm
WHERE: Ruth Carse Centre for Dance, 11205 107 Ave NW, Edmonton, AB
Photographs and video will be permitted. To RSVP, please email communications@albertaballet.com. For more information, please see https://www.indigenoussportsalberta.com/ or https://www.albertaballet.com/outreach.

About Alberta Ballet
Alberta Ballet ignites the curiosity and imagination of people in communities across the province, and beyond, by championing their stories and experiences through dance training, creation, and performances. Alberta Ballet develops lasting connections and a passionate following in the province, the country and abroad. Through both the originality of its programming and the talent of its classically-trained dancers, Alberta Ballet has become a world-class arts organization Albertans are proud to call their own.  
About the Indigenous Sport Council of Alberta
The Indigenous Sport Council of Alberta (ISCA), is a registered non-profit provincial multi-sport organization that represents all First Nation, Metis and Inuit youth in the Province of Alberta. ISCA leads in creating and promoting a strong foundation of holistic health and wellness, and competitive opportunities for Indigenous people, their families and their communities through sport, physical activity, recreation and culture.
Media Contacts: