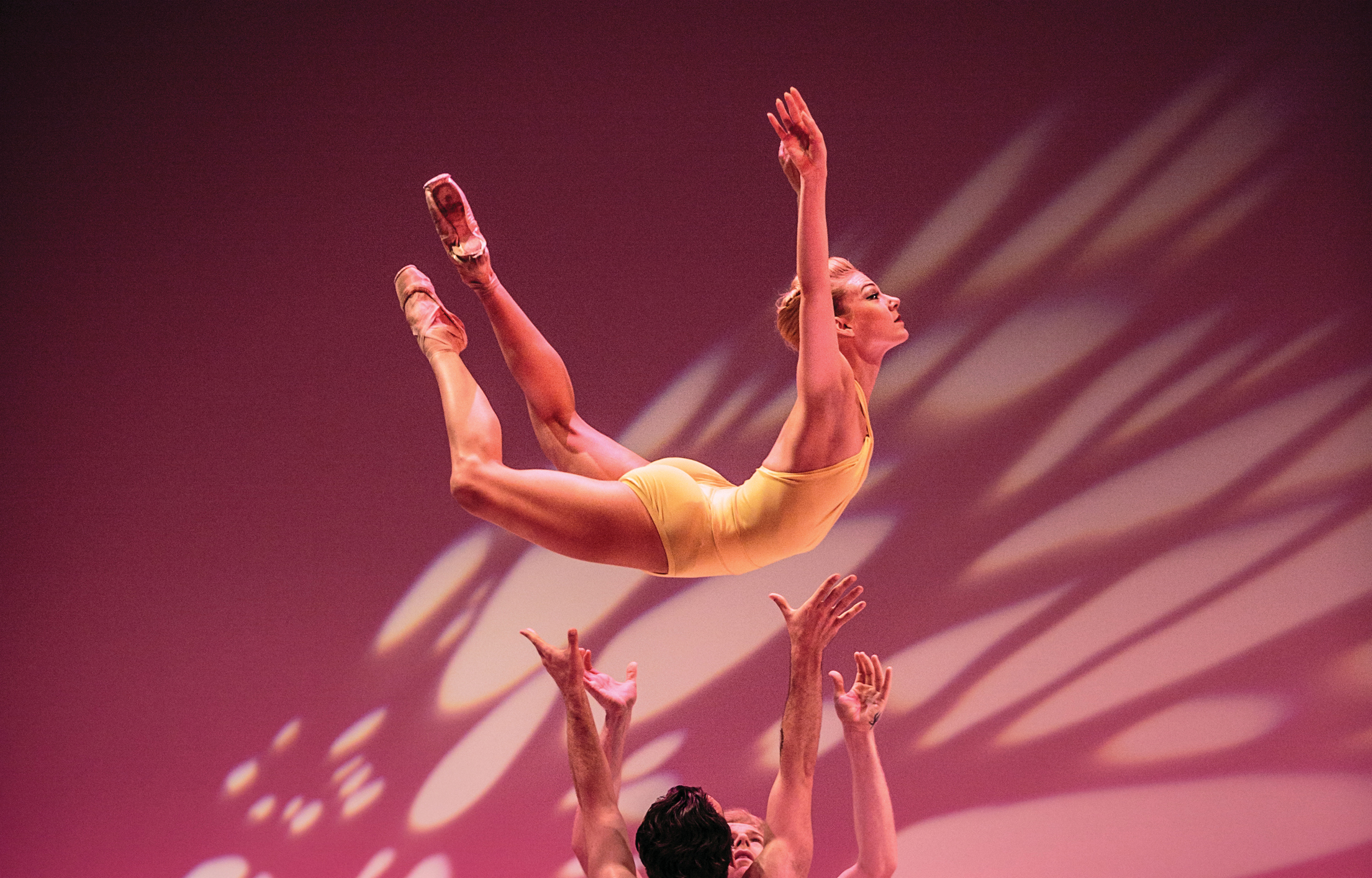 Introducing Alberta Ballet Unleashed
Join us as we journey together into uncharted territories, conquering new dimensions of dance in this annual mixed bill featuring a variety of spectacular creations in one production.
"As custodians of the art of ballet, we are responsible for keeping it alive and relevant: Alive when we dance the great classics with contemporary flare and relevant when we propose new aesthetics and new ideas on what ballet has become in our time," said Alberta Ballet Artistic Director Jean Grand-Maître.
"Like an orchestra, we are equally responsible for the great repertoire of the past as well as for the ballets of today and tomorrow."
In our debut year of Alberta Ballet Unleashed, we are excited to present Petal, created by world renowned choreographer Helen Pickett.
Inspired by the vibrant colour and softness of a Gerber Daisy, Helen Pickett's Petal has become one of her best known works in her expansive and highly acclaimed repertoire. Petal was first created for the Aspen Santa Fe Ballet in 2008 and was later staged for Atlanta Ballet where Pickett was the resident choreographer from 2012 - 2017. Since then, companies including Smuin Ballet, Kansas City Ballet and Oregon Ballet Theatre have staged Petal.
Helen started her career as a dancer and worked with William Forsythe's Ballet Frankfurt for 10 years, but she has added acting, teaching, coaching, writing and choreography to her resume along with numerous awards and international recognition for her work. She hails from San Diego, California and now resides in Philadelphia, Pennsylvania.
The debut year for Alberta Ballet Unleashed will also feature a world premiere by Montreal's Anne Plamondon, a formidable dancer who has worked with some of the world's best choreographers including our own Jean Grand-Maître and Crystal Pite in A Picture of You Falling, which earned an Olivier Award in 2015. Anne made her debut as a choreographer in 2012 with the solo The Same Eyes as Yours.
"I am driven by curiosity, by a quest for meaning, for revelation of my own truth and that of others. This quest is at the heart of my process - it ignites my inner fire," Anne says.
"Strange paradox: when I dance, my body takes over, gets restless or gives way, reveals its complexities, driven by the vibrations of music or a troubling inner state. When that happens, I feel my dancing in its truest, purest form. From time to time, I achieve this state of grace, fleeting and mysterious. It is to find those moments of grace that I dance, again and again."
The third ballet is legendary George Balanchine's masterpiece Allegro Brillante, featuring Tchaikovsky's Piano Concerto No.3, his last composition before he died. Balanchine created this ballet in 1956 at the last minute to fill a gap in a program after another piece was cancelled, but it turned out to be a smashing success. It's still performed regularly by hundreds of ballet companies worldwide, including New York City Ballet, which Balanchine founded in 1948. Balanchine said of Allegro Brillante "It features contrasting sections of fastpaced steps and slower lyrical movements, containing everything I know about classical ballet in one piece.
Don't miss Alberta Ballet dancers as they perform three masterful works for this debut of our annual mixed bill dance series, Alberta Ballet Unleashed.
Petal
CHOREOGRAPHY: Helen Pickett
MUSIC: Thomas Montgomery Newman and Phillip Glass
COSTUME DESIGN: Nete Joseph
LIGHTING DESIGN: Pierre Lavoie
World Premiere
CHOREOGRAPHY: Anne Plamondon
MUSIC: Olivier Fairfield
LIGHTING DESIGN: Pierre Lavoie
Allegro Brilliante
CHOREOGRAPHY: George Balanchine
MUSIC: Tchaikovsky's Piano Concerto No.3
LIGHTING DESIGN: Pierre Lavoie
Help us keep the arts alive in our province.
With your generous support, Alberta Ballet can continue to produce and present rich and dynamic dance performances for the entire community.