Elevate your ballet experience with a gift that gives back to you!​
​Alberta Ballet's Patron Programs create deeper engagement for our donors by fostering a community of passionate ballet fans and connecting them to our artistic pursuits.​
​All membership donations through Dance Circle or the Patron Program are eligible for a charitable tax receipt.*​​
Dance Circle – As a Dance Circle member, you help shape the future of Alberta Ballet with voting rights at our AGM and a deeper connection to our work. Plus, a Dance Circle membership enhances your subscription experience with special performance night benefits.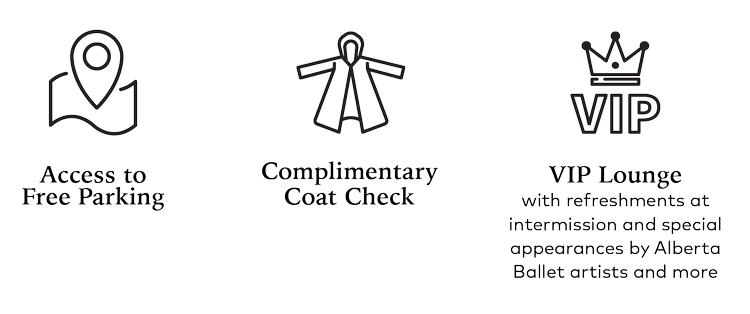 Patron Program – Looking for ways to get closer to the art and artists you love? Alberta Ballet's new patron program elevates experience in the theatre and beyond:​
​Tier 1: Connect with a community of dance lovers at events where you learn more about the artists in Alberta Ballet​​
Tier 2: The ultimate behind-the-scenes experience. Tier 2 Patron Program members gain insights all along the creation journey, from the studio to the stage​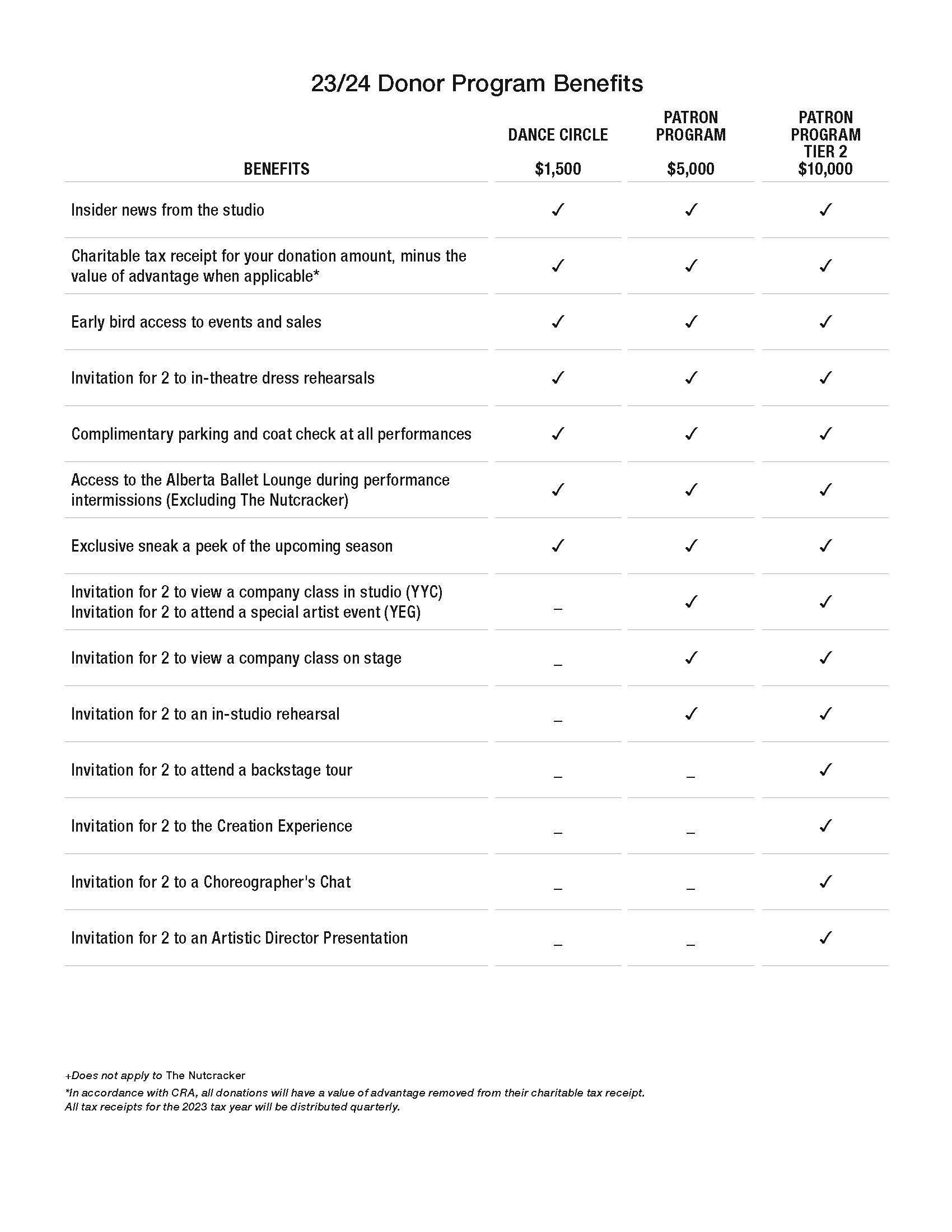 *In accordance with CRA, all membership donations of $1,500 or more will have a value of advantage removed from the charitable tax receipt. Value of advantage is determined by the benefits the donor receives with their membership package. ​

Tax receipts are distributed quarterly.​

We're preparing a full calendar of inspiring activity for 2023-24 season and can't wait to connect you to this programming.

To speak to a team member about donating to Alberta Ballet, please contact:
Paul Chambers
Director, Development
403-245-4222 ext. 744
paulc@albertaballet.com